Photo from Galerie du Nouvel-Ontario, Sudbury, during the creation of the exhibition Evicted from the Anthill by Z'otz* Collective. This exhibition was a partnership with Up Here Festival.
In November, Northeastern Ontario Tourism (NeONT) launched a survey inviting the region's artisans throughout Northeastern Ontario to submit their business information. The goal of these efforts is to help showcase the talent and artisanship of local makers.
We at NeONT recognize the implications COVID-19 has had for entrepreneurs and makers. Please consider supporting small and artisanal businesses in the region.
Below, you will find artisans by Product Type; details on each can be found subjacent to this list. Please note, this list represents those who took the time to respond to the survey. Submissions are now closed. However, more opportunities to collaborate will be available in the near future.
Founder of Amberwood Pottery, Kathy Stinson, specializes in handcrafted pottery. She adds an earthy modern spin to the traditional medium.
Sudbury District
Founder of Art and Soul, Carmen Martorella, is an artist specializing in watercolour paintings, but also paints with acrylics and mixed media. She has over 25 years of experience and offers teaching classes.
Sudbury District
Artistically Mused is an all ages Creativity Hub and who are all about inspiring people to integrate the benefits of creativity into their daily lives.
Nipissing District
Bad Dog Glassworks handcrafts one-of-a-kind glass beads and jewellery, and offers handmade wool socks.
Nipissing District
BananaBug Babies specializes in making a variety of baby/children clothing and accessories.
Sudbury District
Bear Path Farms is a livestock and veggie grower farm who offers various fresh cut meats such as: spare ribs, ham, bacon, sausages, ground beef, stewing beef, ground pork, pork chops, whole chickens, pepperettes, keilbasa, fresh eggs, etc..
Cochrane District
Big Button Scarf specializes in handcrafted crochet knitwear and accessories for all ages.
Cochrane District
Brittany's Beaded Dreams is a place to be inspired by an Indigenous artist! Specializing in moccasins, mukluks and earrings.
Timiskaming District
Catharine Cribbs founded her business in 2002. She creates paintings, drawings and pottery.
Cochrane District
Coeur du Nord creates one of a kind jewelry inspired by nature.
Cochrane District
Déco Véro specializes in scroll saw art, bringing your home décor vision to life.
Cochrane District
DIY Moms offers some wonderful handcrafted items such as: knitted accessories, hand painted signs, home décor and seasonal crafts and décor. Custom orders welcome.
Cochrane District
Earth's Element Jewelry
 by Nancy Stephenson offers lovely gemstone/mineral beaded bracelets, nature-themed beaded bracelets, leather cord bracelets and necklaces, beaded hand and foot jewelry, beaded scent bottles, beaded hair pins and jewellery, and genuine or vegan suede bracelets and anklets.
Nipissing District
Eenvoudig- Simply Unique offers handmade baby and toddler items. Mommy and Me collections. All made using quality fabrics.
Manitoulin District
Ember Rain Bath & Body are makers of natural soaps, deodorants, lip balms, scrubs, bath bombs and more.
Cochrane District
Eric Euler is an artist, collaborative printer, educator and arts administrator. His professional art practice balances the use of printmaking, painting, installation, graphic design and community art.
Nipissing District
Felted Up offers upcycled needle felted woolen wearable art.
Cochrane District
Flutter by A Rainbow creates unique accessories for all ages and every lifestyle. From hair ties, aromatherapy diffuser bracelets, scrunchies, key fobs & more, there is something for everyone.
Sudbury District
Forget Me Knot creates quality floral items and hand made giftware.
Nipissing District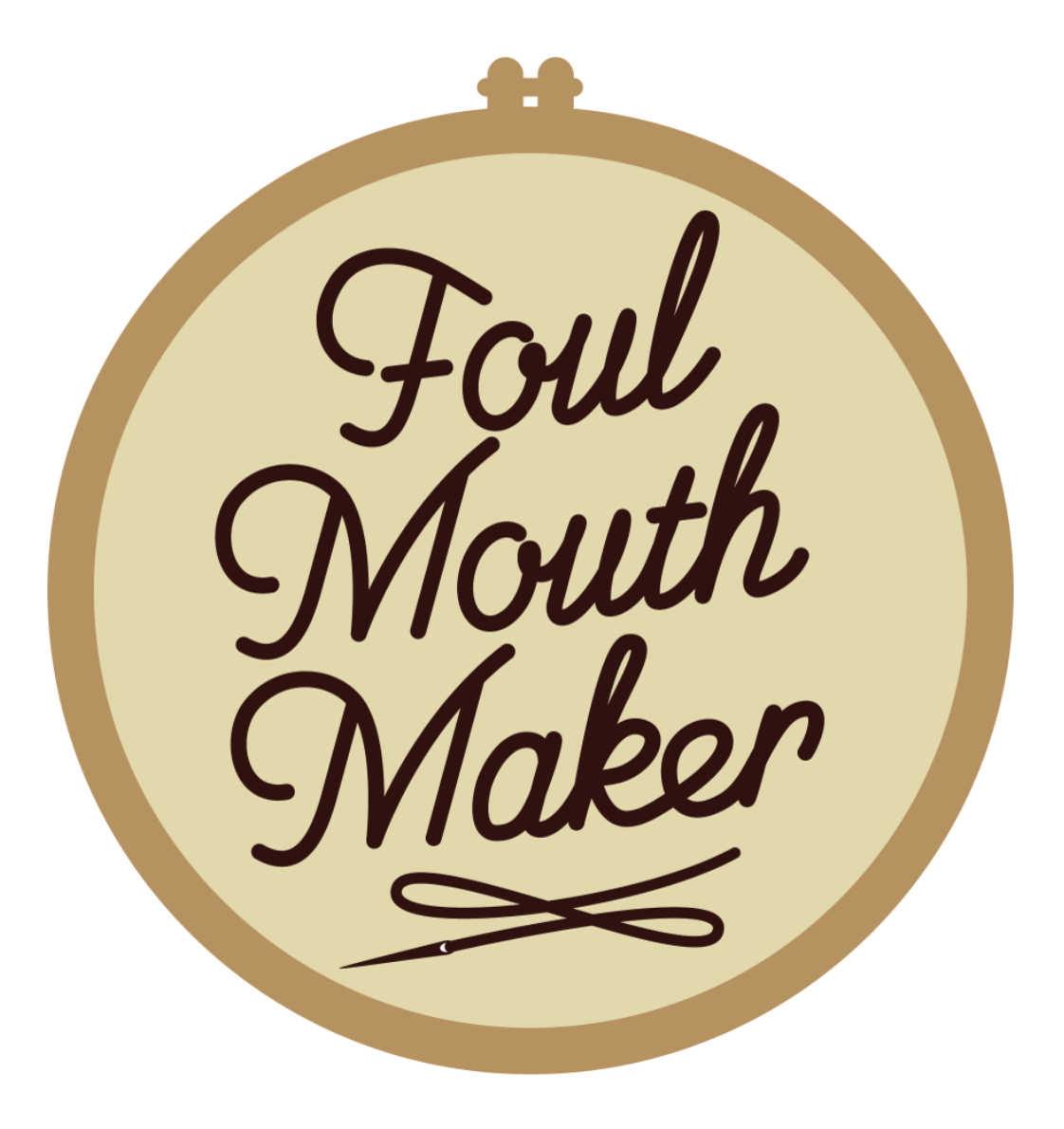 FoulMouthMaker offers handmade accessories with some personality.
Sudbury District
Glasskicker specializes in stained glass art and also offer lessons.
Cochrane District
Helen Townend. Visual Artist is a Sudbury, Ontario area artist who enjoys depicting the beauty found in nature using a number of different mediums both realist and abstract.
Sudbury District
Founder of Hidden Acres Photography, Chelsey Grant, offers photography services in rural Calvin Township, servicing North Bay-Mattawa and surrounding areas. Her passion is for nature and the scenic landscapes that it brings.
Nipissing District
Jackie White of Jackie White Quilts, creates modern, three dimensional and fun quilts. She is a designer, quilter, pattern creator and lover of all things handmade. Her passion lies in fabric and design.
Manitoulin District
Josie Dinsmore of Josie Dinsmore Photography, loves exploring the beautiful and rugged natural landscapes of Canada. She offers a variety of products featuring her photography such as wall calendars, blank cards, notebooks, mugs, pens, canvas prints, prints and more.
Nipissing District
Kaarina Lee Art is a visual artist who uses methodical layers of acrylic. She focusses on themes of body sovereignty, astrology, natural healing, cosmic connection and the divine feminine.
Sudbury District
Kat and Key offers nerdy merchandise and art.
Cochrane District
Lakeside Acres offers affordable handmade, all natural skin care products made with goats' milk from their 35 acre farm in Bonfield, Ontario.
Nipissing District
Lids for Kids / KHS Millinery creates one of a kind practical hats for the whole family from summer hats or winter hats, millinery hats, fascinators and various accessories.
Nipissing District
Linda Mullola of Linda Mullola Fine Art, creates beautiful landscape paintings of the ever-changing seasons of beautiful Northern Ontario.
Sudbury District
Little Bear Apiary sells unpasteurized honey and also offers reusable beeswax food wraps and snack bags, pure beeswax candles, beeswax smudging candles, and beeswax/honey lip balms and salves.
Cochrane District
Local Authenticity promotes local artists and crafters. Everything sold is either produced entirely locally or initially created within the Northeastern Ontario Region. They offer in house photography of artwork and giclee print production, framing our" house" line with reclaimed one of a kind frames.
Timiskaming District
Lonely Oak Alpaca is a full service farm offering alpaca products, garments, yarns and rovings. They also provide alpaca packages to start your own herd.
Nipissing District
Robert Michelutti of Michelutti Designs, began his art career after retirement from Falconbridge Ltd. He has produced commissioned art for individuals, conferences, governments, associations and industry.
Sudbury District
Mud Dog Creek offers premium handcrafted 100% soy candles, wax melts & massage candles with over 120+ incredible long lasting, clean burning scents.
Nipissing District
Founder of Nuts and Bolts, Mike Gardiner, creates one of a kind metal works decor using recycled metal welded into figurines.
Nipissing District
Pet Portraits Canada specializes in pet portraits which can also be made available as pillow covers.
Sudbury District
Susan Cairns of Red Door Studio work in watercolour, oil and acrylics, as well as drawing and photography.
Sudbury District
Emi Nault of RockandLotus, offers unique handmade clay beads, jewellery, pure silver rings and necklaces and utilizes upcycled and re-purposed vintage jewelry. She also offers performance art, tribal fusion belly dance class and work shop.
Sudbury District
Founder of Rosie & Chintz, Rosie Maddock, creates beautiful designs for various domestic textiles such as: linens, cushion covers, tote bags, etc…
Sudbury District
Sabrina Johnson or Sabrina Johnson Photography offers studio and on location photography in the North Bay area. She helps capture life's precious moments such as: weddings, maternity, engagement, birthdays, and family and children millstones.
Nipissing District
Samantha Briggs, owner and operator of Sam's Chewables, creates teething accessories using 100% food-grade silicone beads which are non toxic, lead free, BPA free, PVC free, mercury free and phthalate free.
Nipissing District
Shop Emmylou offers eco-friendly sensory kits for babes ages 0-3.
Nipissing District
Simply Chap offers lip balm with natural ingredients and unique jewelry pieces.
Nipissing District
Stay offers custom handmade lava stone aromatherapy bracelets. Unique styles for everyone.
Nipissing District
Stephanie Roy of the Stephanie Roy Studio, is an artist who's unique and captivating paintings are mainly inspired by nature.
Sudbury District
Joan Chivot of Studio 77, paints using oil, watercolour, pastel and acrylic, and creates abstracts using mixed media. Joan especially takes pleasure in using veils of colour to create vibrating light in her paintings.
Sudbury District
Founder of Such A Girly Girl, Cory Willoughby, specializes in creating one of a kind jewellery.
Sudbury District
The Bowed Doe specializes in fun & modern hair accessories for all ages.
Cochrane District
Founder of The Grumpy Toad Caroline Parnell-Barry, is an enviro-artist creating funky jewelry and unique art pieces with nature and upcycling.
Nipissing District
Monique Legault of The Monique Legault Studio, is a multi-media artist who offers custom paintings, murals and fine art. Her work has been recognized internationally and displayed in galleries across Ontario.
Sudbury District
The Original Bug Shirt Co. makes and sells protective clothing that works against all kinds of biting insects.
Nipissing District
The Paper Train specializes in one-of-a-kind origami ornaments.
Nipissing District
The Ruffled Raven provide unique, long lasting children's clothing that not only looks great, but feels great too! They use high quality custom fabrics to ensure clothes are as comfortable as possible.
Cochrane District
Tiny Woodworking Wonders make all kinds of wooden art, from bowls to signs and boxes and anything in between.
Manitoulin District
Treasured Creations specializes in creating bows on clips and headbands, bow ties, fabric bows, head wraps, scrunchies, and children's clothing.
Nipissing District
Founder of Vallee Studio Natalie Vallee-Nicolls, is a fantasy illustrator who offers commission pieces upon request.
Nipissing District