Indigenous Tourism & Culture
Ontario is home to the most Indigenous people in Canada, and encompasses more remote First Nations than any other part of the country. This land has been inhabited and cared for by Indigenous peoples since the beginning. Traditionally the territories of Cree, Moose Cree, Chippewa, Mushkegowuk, Algonquin, Ojibwe, Odawa, Potawatomi, Nipissing, and Anishnaabeg people, each nation is unique in their beliefs, language and histories.
Experience Tradition and Embrace The Future
Roast campfire bannock on the shore of James Bay. Listen to traditional storytellers on a Canoe Heritage Sunset tour on Manitoulin Island. Get lost in the regalia, drumming and dancing of a multi-day powwow at Dreamer's Rock. From Lake Huron to the Moose River, Indigenous culture in what is now known as Northeastern Ontario is rich and varied – here's how you can experience it first-hand.
Celebrate and Honour The Ancestors
The rhythm of voices carries outside the tent where the drummers play, the scent of sweetgrass and cedar on the breeze as the tinkling of the bells on the jingle dancers' regalia signals the start of another competition. If you've never been to a powwow, now is the time to plan on attending one on your next trip to Northeastern Ontario. Traditionally a celebration to honour the ancestors, a powwow is a great place to learn about Indigenous life and culture through music, song, food, dance and storytelling – and it's also a great privilege to experience. If you have the chance to attend, don't pass up the opportunity.
Generally held on weekends from June to late August, each community's celebration is unique. Some are new, while the Wiikwemikoong Annual Cultural Festival — one of the largest, longest running powwows in North Eastern North America — has been held annually since 1961. 
Immersive Cultural Experiences
Want to go a little deeper? Immerse yourself in a hands-on First Nations experience with trips, tours and activities offered by cultural centres across the Northeast. On Manitoulin, the Great Spirit Circle Trail offers nature-based and cultural tourism from an Indigenous perspective. Make a traditional tea and sip while listening to storytellers in a teepee, or learn how to build your own miniature birch bark canoe. If you find yourself in the far north, enjoy a wilderness camping adventure in the Moose Cree First Nation as you watch the Northern lights dance in the night sky.
The Stories of Storytellers
If you're looking for a cultural experience like no other, there's nothing more unique than a performance by the Debahjemujig Theatre Company in the old mission ruins in Wiikwemikoong Unceded Territory on Manitoulin Island. Debajehmujig – which means "storytellers" in Cree and Ojibwe – is the only Indigenous theatre operating on a reserve, the only theatre owned and operated by an Indigenous group in Canada, and the longest-running Indigenous theatre in North America. Centred around Anishnaabeg/Chippewa worldviews and an Indigenous way of working, it operates outside of white, mainstream structures – and that's what makes Debajehmujig so special. Wiikwemikoong itself is Canada's only officially recognized Unceded Territory. Essentially, there's nothing like it in the world. 
Those who have an empty wall at home look no further. The birthplace of many luminaries of the Canadian art world, including Daphne Odjig, Carl Beam and Christi Belcourt, Northeastern Ontario is home to galleries and shops, large and small, featuring First Nations artists and craftspeople. With works from second-wave woodland artists such as Blake Debassige, Shirley Cheechoo and Leland Bell as well as up-and-coming multidisciplinary artists and traditional quillwork and beading, this is the perfect region to explore Indigenous art. Gallery hop from M'Chigeeng to Nipissing and beyond – you won't regret the feast for your eyes and your spirit.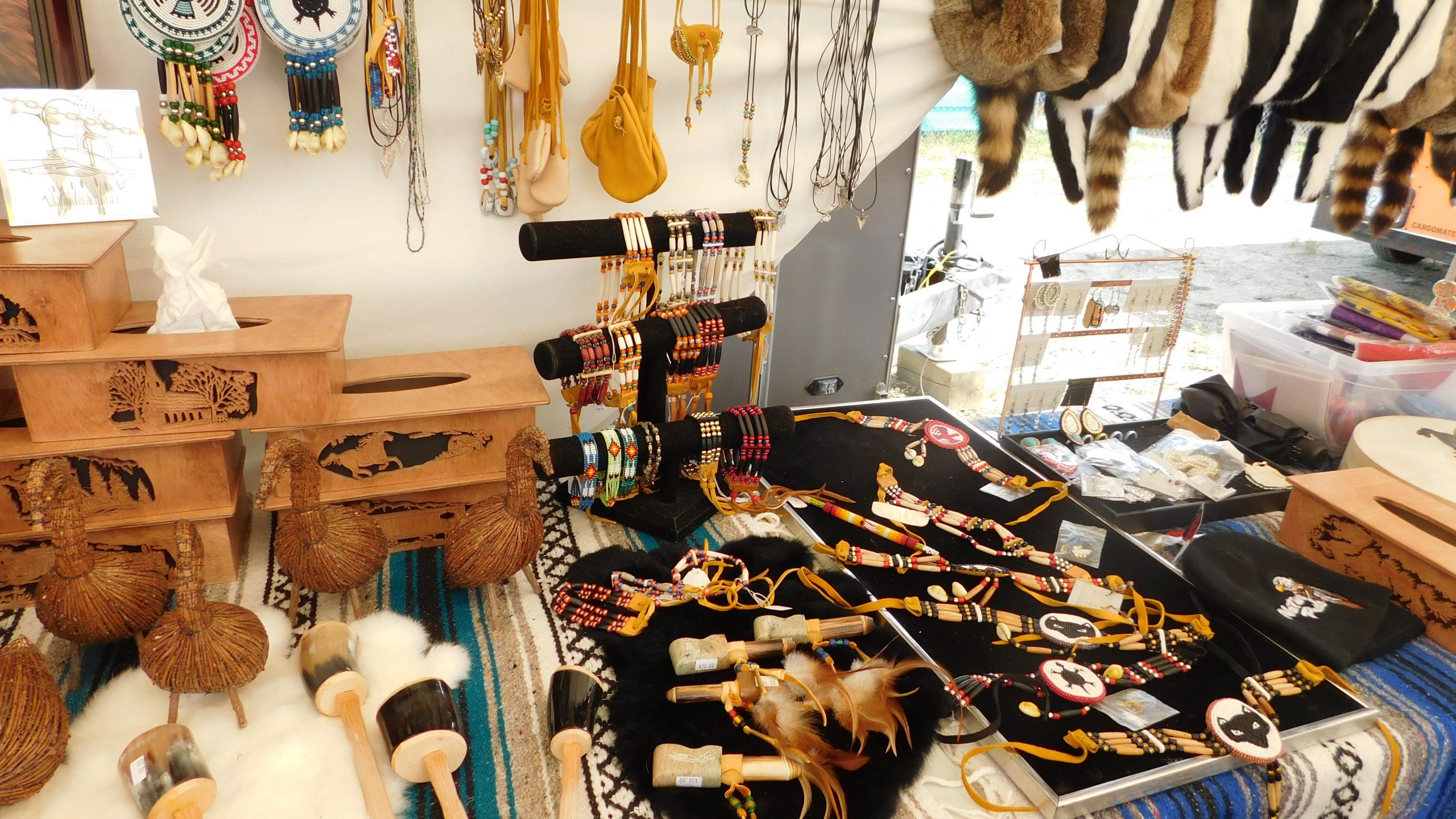 Modern and traditional interpretations of Indigenous cuisine are on the rise in Ontario. Blending community and history, and inspired by the land, contemporary Indigenous cuisine features game meat (think bison or elk), freshwater fish including salmon and trout, root vegetables, wild rice, maple, local berries, cedar tea – and of course bannock.
While the Indigenous people of Northeastern Ontario have been stewards of the rhythms of this land since the beginning, they do not exist only in the past. Plan a trip to explore the traditions of Canada's first people, and experience the joy and vibrance of a resilient culture that will not be silenced.