Well, it's that time of year again. Time to dress the tree, wrap the presents, and gather family and friends for a hefty dose of holiday cheer and good times. The other reason to celebrate this time of year? The start of another season of Northeastern Ontario snowmobiling! Sledders are already thankful we've got the best snowmobiling in Ontario, with varied terrain, reliable early snow, and businesses that welcome sledders with open arms. And the holiday season is the perfect time to use the first reason for the season to enhance the other. So here are a few gift suggestions for the snowmobile enthusiast in your life.
An Ontario Federation of Snowmobile Club (OFSC) trail permit is required to enjoy Northeastern Ontario's trail network, and it also provides access to 30,000 kilometres of trails throughout the rest of Ontario. Purchasing a permit contributes to the funds that make it all possible, making snowmobiling in Northeastern Ontario one of the best experiences anywhere. There is even a permit gift card available to make gifting easy.
Next to snow, gasoline might be the essential commodity for an enjoyable day on the trail. You can be sure that be it for the sled or the truck, your gift will be much appreciated on every ride.
One day of snowmobiling on the snow-laden trails of Northeastern Ontario is good, but with 11 pre-planned tours to explore, more days are better. Sure, you can strap a duffel bag to your sled, but life on tour is so much more enjoyable with a set of quality snowmobile accessory bags. Tunnel bags, saddlebags, handlebar bags and under-seat bags make great gifts. Just make sure they are the correct size and fit for the recipient's snowmobile make and model. One of our many snowmobile dealers can make sure everything works as it should.
Long days on the trail means sometimes dealing with extreme temperatures–and cold hands can be fun-breakers! Water and windproof, with rechargeable batteries and screen-friendly fingers, heated gloves might be the perfect match for Ontario winters.
While most of Northeastern Ontario's snowmobiling trails are wide and well-groomed, getting stuck does happen. This tool makes getting unstuck so much easier on your back.
Sometimes being stuck has nothing to do with deep snow but with mechanical issues beyond trailside repair, at which point a good set of tow straps will make the best of a bad situation.
You can find them at Grainger–call your location first to make sure they're in stock.
Sudbury Branch #AN5, 95 Pacific Ave, Sudbury
Timmins Branch #ANE, 757 Algonquin Blvd E, Timmins
Mark at Giesler Marine in Powassan loves his handlebar muffs. "There have been times on long trips where these are an absolute necessity. When you get up in northern Ontario to find the thermometer at thirty below, they are the only way to keep your hands from freezing to the bars. Ski-doo makes them easy to install, and they are big enough not to interfere with the controls."
It is a perfect companion to your snowmobiling outfit: light, warm, and it packs tiny, a gift that will be appreciated 12 months of the year. It will keep you warm at surprisingly low temperatures and yet remain cozy once you go inside or into your vehicle. It can also be worn as an extra layer on those extra cold days.
View this post on Instagram
Available at most outdoor suppliers, the Spot Gen4 is an emergency tracking device that utilizes GPS technology to find you if something goes wrong. With the press of a button, the GEOS International Emergency Response Coordination Centre provides your exact coordinates to the closest emergency response teams. It can also leave a trail of digital "bread crumbs" so your family or friends can check your progress during your trip!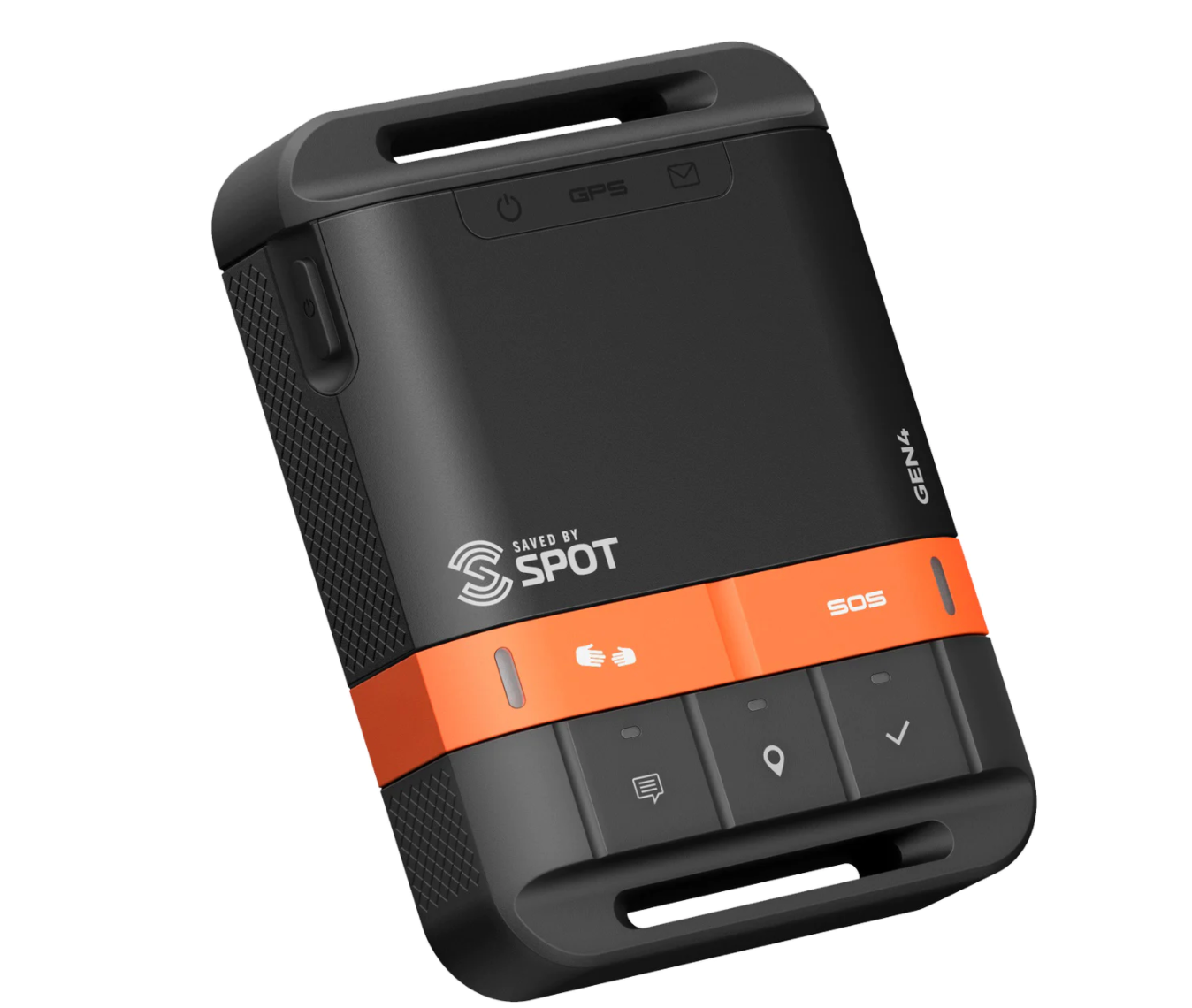 Because you are never too young to catch the snowmobiling bug and maybe pass on some brand appreciation into the next generation. Available at Algonquin Equipment in Sudbury.
View this post on Instagram
There you have it, a few suggestions that will put a smile on any snowmobiler's face and make their next Northeastern Ontario snowmobiling adventure better than ever. Happy Holidays!